ILIUM MELOXICAM: MOST APPROVED USES ACROSS SPECIES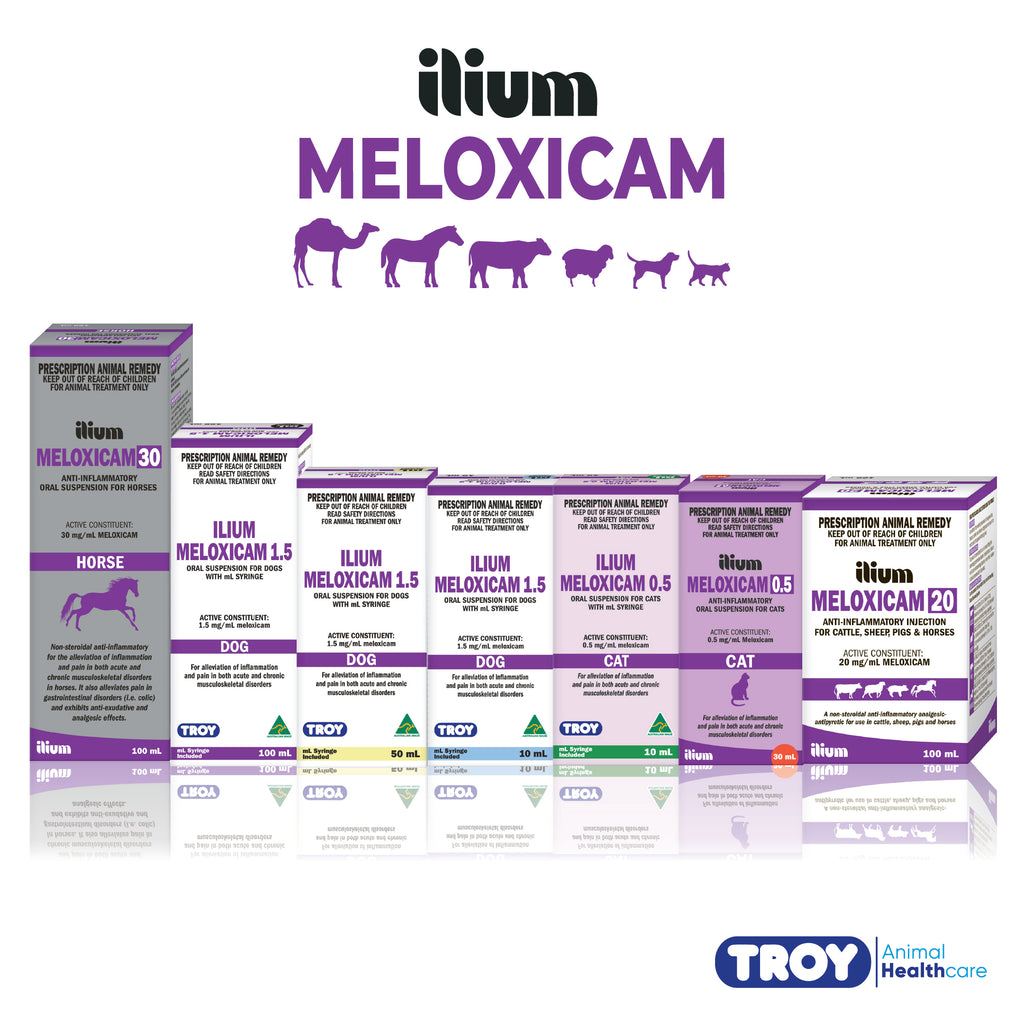 Pain is commonly experienced by all animals whether it be acute or chronic. Pets brought into the clinic to be neutered / spayed, an aged racing horse with arthritis or routine on-farm livestock husbandry procedures are all instances where a non-steroidal ani-inflammatory drug (NSAID) is needed to relieve pain and inflammation.
Treatment of pain can be challenging as signs can differ between individual animals, even animals within the same species. The behavioural changes need to be monitored by your clients so you can tailor the best pain-management program for their animal.
The responsibility in clinic is to ensure that the animal's wellbeing is maintained once discharged or in recovery. Due to induced hypersensitisation and neuroplasticity, pain is more difficult to control once it occurs.
Administration of ILIUM MELOXICAM before surgery – i.e at the time of pre-medication- maximises and extends its efficiency, reduces the overall analgesic requirements, eases patient handling and reduces post-surgical morbidity.
ILIUM MELOXICAM has the most approved uses across registered species in Australia and is fast becoming the go to product in UAE. The multiple delivery methods is making it a clear leader in innovation. ILIUM MELOXICAM is available as an  oral suspension for dogs, cats and horses. And as an injection for cattle, goats, camel as well as horses.
ILIUM MELOXICAM is proven to alleviate both acute and chronic musculoskeletal disorders and to reduce post-operative pain and in inflammation.
VIEW and order the ILIUM MELOXICAM HERE