KEPRO B.V ANNOUNCES THE VETERINARY GROUP AS AN EXCLUSIVE DISTRIBUTION PARTNER IN THE UAE.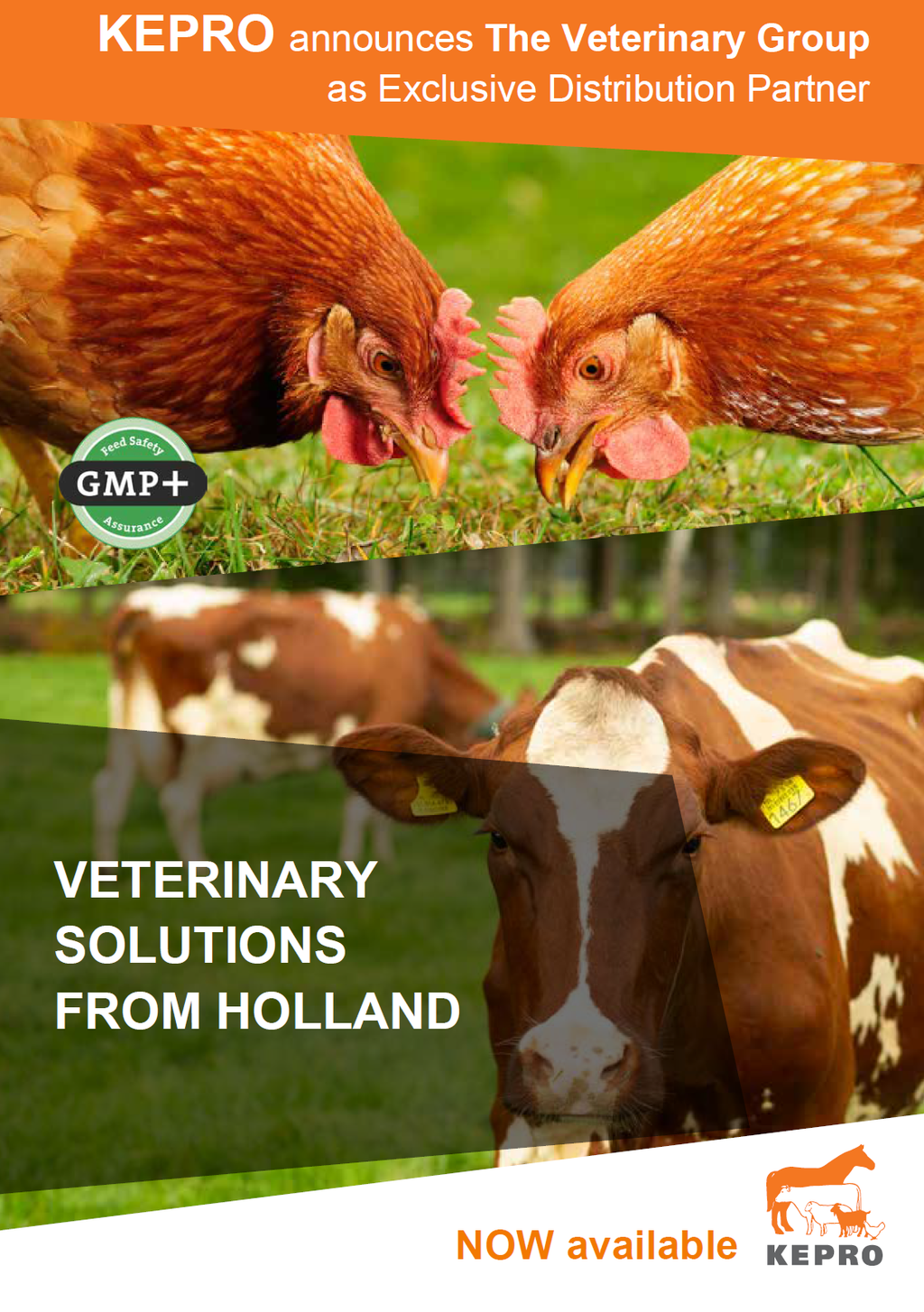 KEPRO B.V. VETERINARY SOLUTIONS now available in the UAE 

The Veterinary Group (TVG)  is pleased to announce that we have entered into a distribution agreement with KEPRO. This agreement will allow us to meet our customers' changing demand for pharmaceuticals in the production, poultry and equine segment.  
 
KEPRO, located in Netherlands has been producing veterinary pharmaceuticals for livestock since 1972. They manufacture sterile as well as non-sterile veterinary pharmaceuticals and the range consist of  watersoluble powders, oral liquids, injectables and specialities such as antiparasitic substances. Their high-end production process meets the latest European GMP (Good Manufacturing Practice) standards so that quality is always guaranteed.
 
"Kepro's business operation is based on sustainability, efficiency and sharing knowledge – This is aligned with our values and aspirations at TVG. We pride ourselves on being a transparent data-driven organization working together with our customers to get a healthy return from their business.

This new partnership will not only place us in a position to offer the best quality medications and supplements but also help share Kepro's expertise on good farm management." - said Steven Wright, CEO of TVG.

Besides veterinary pharmaceuticals, KEPRO also develops nutritional additives that help to keep animals from getting sick in the first place.  Their mission is to prevent and resolve health problems among livestock.
For further information about the KEPRO range: 
Please contact your TVG representative for more information about product range and availability.
Companion Animal: Dr Ahmed – ahmed@thevet.group
Livestock: Dr Karim – karim@thevet.group
Equine: Dr Shady  – shady@thevet.group or Dr. Ramy - ramy@thevet.group
or reach our to our General Enquiries: sales@thevet.group