KEPRO B.V. Veterinary Solutions Joins TVG at VIV MEA 2023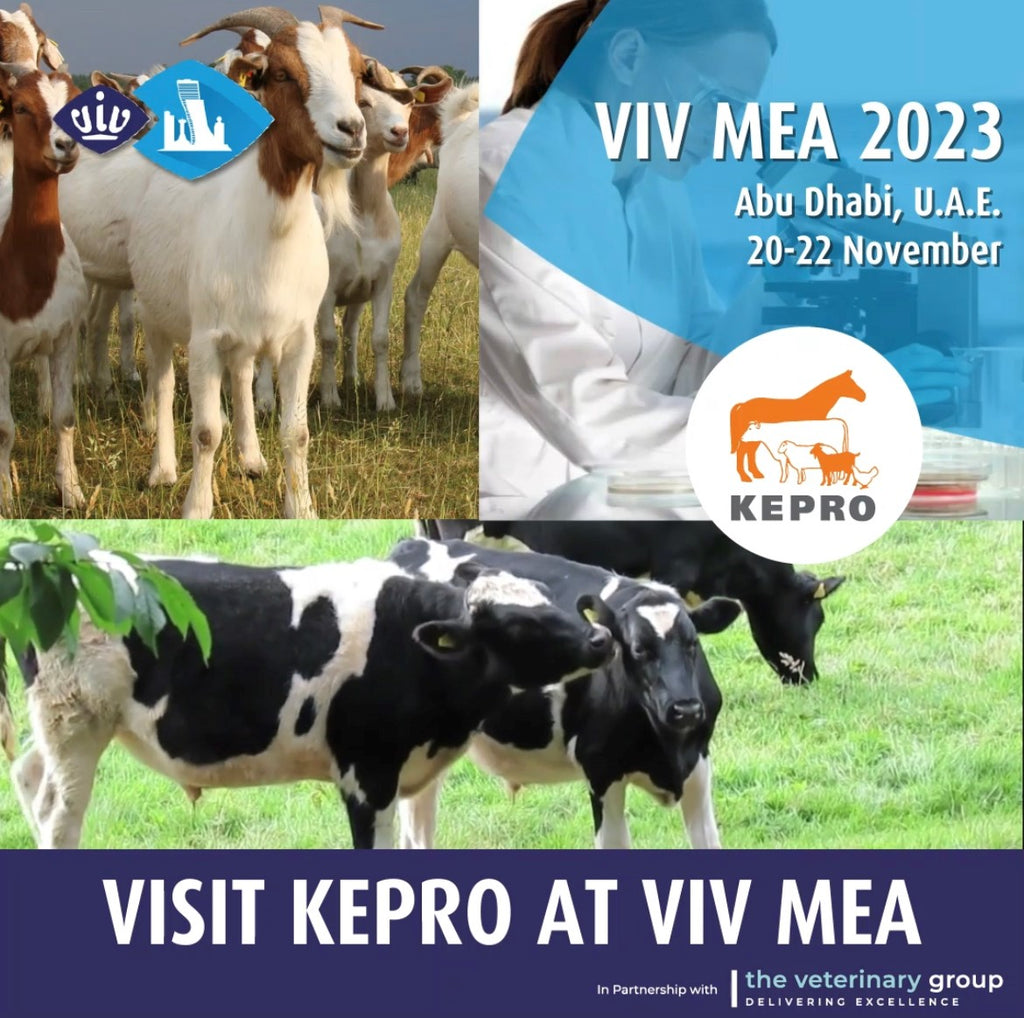 We are thrilled to announce that KEPRO B.V. Veterinary Solutions will be partnering with The Veterinary Group (TVG) at this year's VIV MEA exhibition. As TVG's appointed distribution partner for KEPRO in the UAE since 2021, the collaboration has allowed  to meet the evolving demand for pharmaceuticals in the production, poultry, and equine segments. The synergy between KEPRO's business approach centered around sustainability, efficiency, and knowledge-sharing, and TVG's values, has been a driving force. Our transparent, data-driven methodology is dedicated to achieving strong returns for our clients' businesses.
Based in the Netherlands, KEPRO has been a pioneer in veterinary pharmaceuticals for livestock since 1972. With a range encompassing sterile and non-sterile veterinary pharmaceuticals including water-soluble powders, oral liquids, injectables, and specialized antiparasitic substances, KEPRO's manufacturing adheres to the latest European GMP standards, ensuring unwavering quality. Beyond pharmaceuticals, KEPRO's commitment extends to developing nutritional additives that proactively promote animal well-being, aligning with our mission to prevent and resolve health challenges among livestock.
This partnership will be showcased again at VIV MEA 2023 , this  premier trade show is held in Abu Dhabi from November 20 to 22, 2023. VIV MEA serves as an essential platform for industry leaders to monitor technological trends and market dynamics, uniting exhibitors from across the globe. Since its inception in 2016, VIV MEA has consistently fostered collaboration within the livestock community, featuring a diverse range of suppliers, over 500 strong, covering every aspect of the animal production supply chain.
We  invite professionals to SAVE THE DATE for this noteworthy occasion. Anticipate unparalleled networking prospects at VIV MEA 2023, where the teams from TVG and KEPRO eagerly await the opportunity to connect with all of you.
For further information about KEPRO visit: https://www.kepro.nl/
For further information about The Veterinary Group: https://thevet.group/ 
Or contact our TVG representative for further information about product range and availability.