ORTHOKINE VET iRAP Medical Device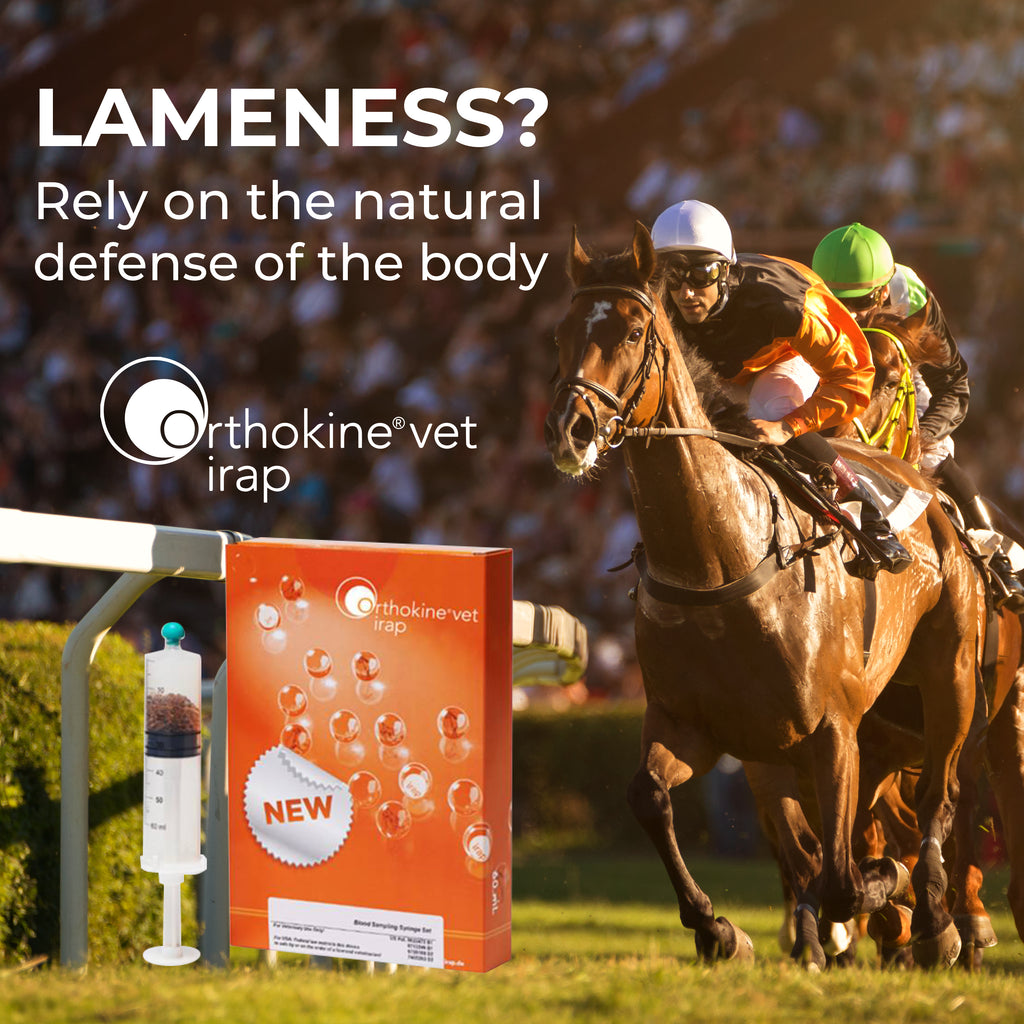 The Orthokine Vet IRAP medical device is utilized by veterinarians to create a completely personalized biological therapeutic agent known as Autologous Conditioned Serum (ACS) from the blood of their animal patients. The ACS derived from Orthokine Vet IRAP contains beneficial cytokines with anti-inflammatory and regenerative properties, enabling faster tissue healing in horses and dogs.
INDICATIONS OF USE
Lameness can result from acute or chronic inflammation of joints, tendon sheaths, tendons, or the spine. The Orthokine®vet-therapy is a natural treatment that can stop inflammation by utilizing naturally occurring proteins. This therapy can also promote tissue regeneration, leading to long-term pain relief and protection of the joints.
SERUM PROCCESSING
The process of serum processing involves the extraction of a blood sample from the patient, which is then subjected to a unique preparation method that stimulates blood cells to produce protective proteins possessing anti-inflammatory and regenerative properties. The serum, consisting of these proteins, is then utilized to treat the patient.
The Orthokine®vet-syringe conforms to the regulations established for human medical devices. This ensures that the patient's blood remains uncontaminated throughout the process, allowing for the safe and efficient utilization of ACS as a therapeutic agent.
The product size available is 60ml irap syringe, 20g butterfly cannula, syringe cap.
 SHOP now or contact our sales team at sales@thevet.group