TROY ANNOUNCES THE VETERINARY GROUP AS AN EXCLUSIVE DISTRIBUTION PARTNER IN THE UAE.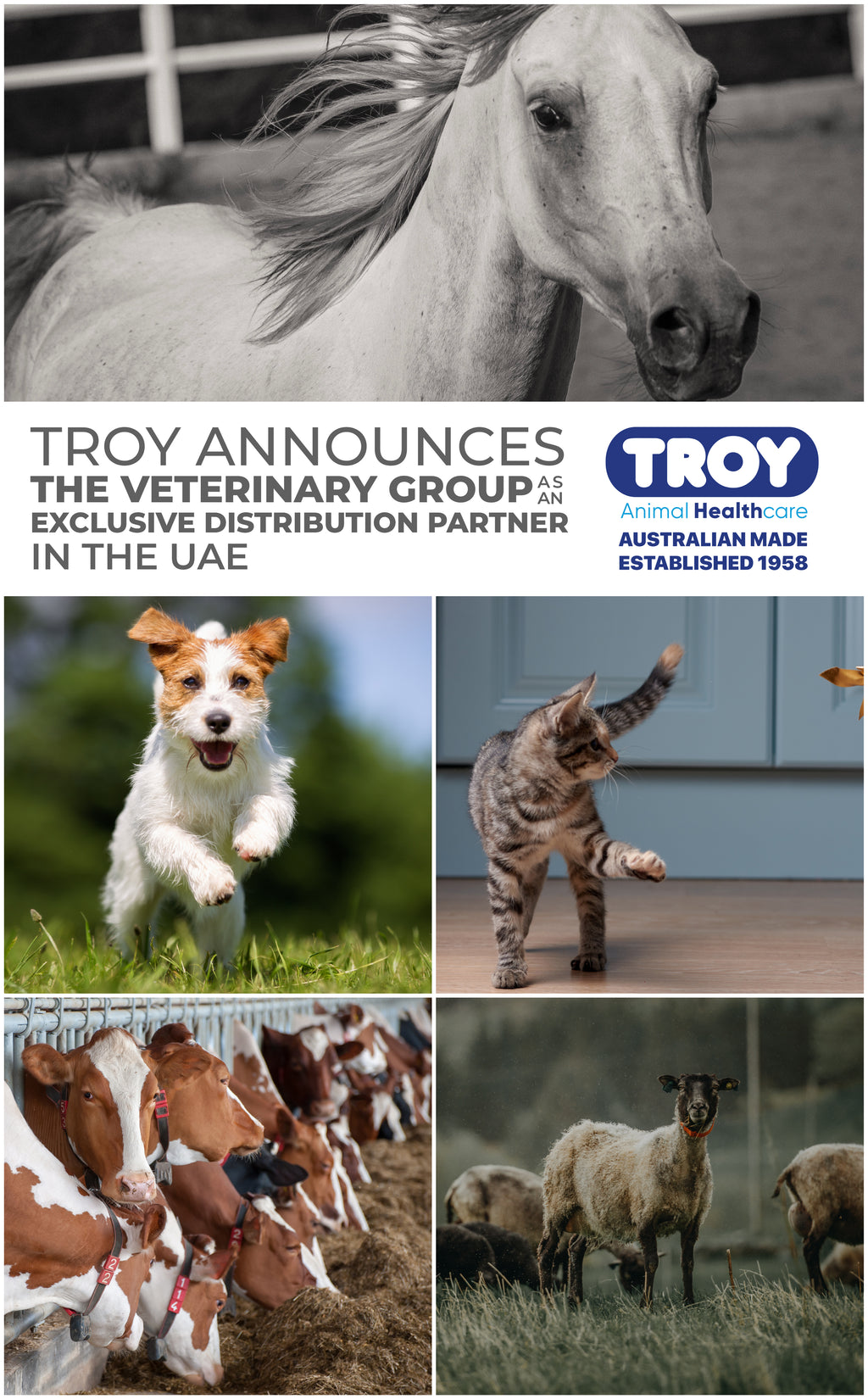 Troy Animal Healthcare is proud to announce its new partnership with Dubai based The Veterinary Group (TVG) -  an innovative animal health solutions provider in the Middle East.
Established in 1958, Troy is an Australian Animal Healthcare Pharmaceutical manufacturer committed to delivering high quality and affordable products which meet the challenging and changing needs of veterinary professionals and animal owners.
"We welcome this new partnership with TVG to drive forward our vision to be the first-choice provider of animal healthcare pharmaceuticals for our customers in the UAE." said Nicolas Shortis, CEO of Troy.
TVG was born out of a desire to make a difference to the Animal Health landscape in the region by the coming together of an experienced and successful management team with expertise across multiple species segments.
"With a focus on innovation, education, trust and perseverance we are passionate about driving change and delivering excellence in the Animal Health industry. TVG prides itself on being a transparent data driven organization providing great service, advice and insights to our business partners." said Steven Wright, CEO of TVG.
"The core values that drive both companies are quite similar. This new partnership sees an alignment around a common vision which will provide veterinarians with the assurance of a much-needed reliable supply chain of quality pharmaceutical solutions." he added.
For further information about Troy Animal Healthcare: 
Please contact your TVG representative for more information about product range and availability.
Companion Animal: Dr Ahmed – ahmed@thevet.group
Livestock: Dr Karim – karim@thevet.group
Equine: Dr Shady  – shady@thevet.group or Dr. Ramy - ramy@thevet.group
or reach our to our General Enquiries: sales@thevet.group