SARACEN HORSE FEEDS WEBINAR INVITATION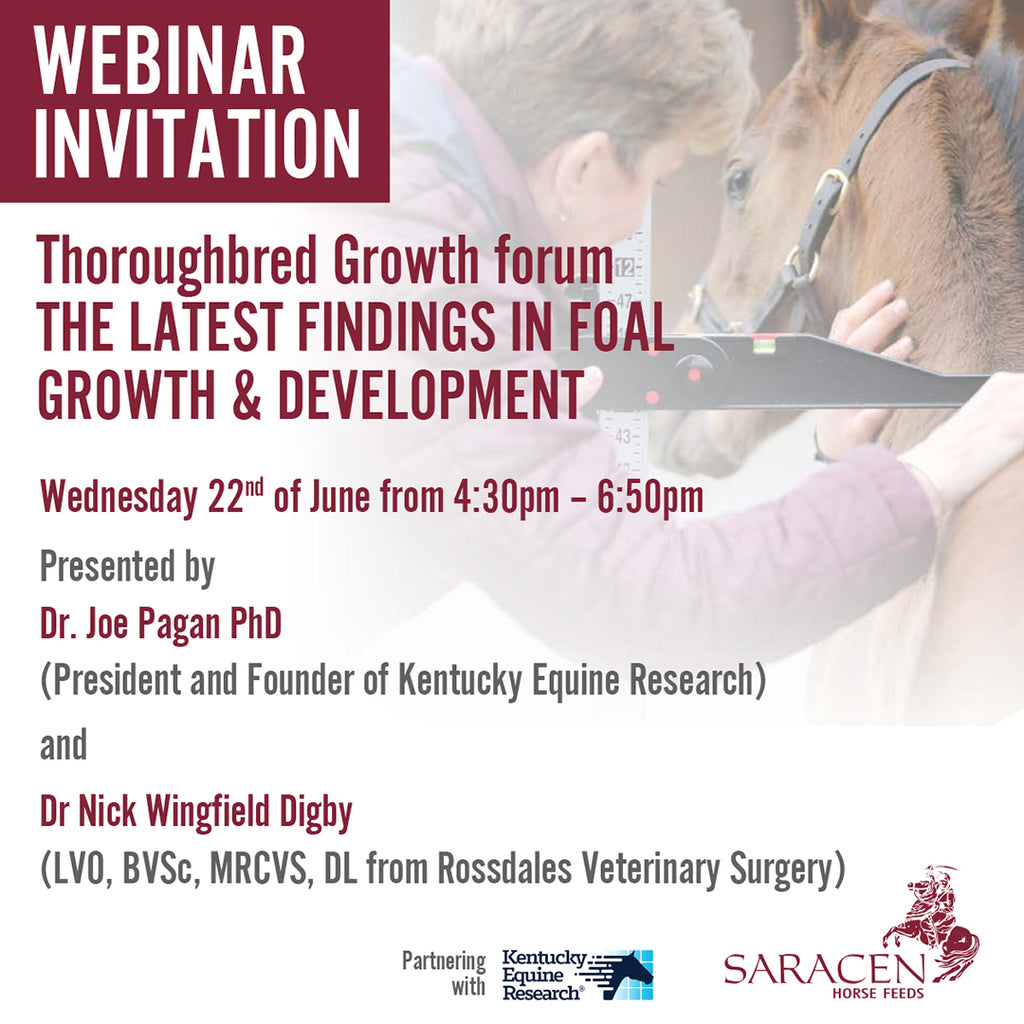 Using the world's largest set of growth records for young thoroughbreds, Kentucky Equine Research (KER) has carried out a worldwide investigation into how the size and growth rates of foals are related to racing performance. The goals of these studies are to identify at-risk foals earlier, modify feed and management practices to reduce problems, and ultimately, raise better racehorses.

Join our online webinar on Wednesday 22nd June as Dr. Joe Pagan, Ph.D. presents the findings alongside leading Thoroughbred vet  - Nick Wingfield Digby, LVO, BVSc, MRCVS, DL from Rossdales Veterinary Surgery. 
Dr. Joe Pagan,  Ph.D. - is the President and Founder of Kentucky Equine Research, he has led research on the effects of nutrition and growth for more than 30 years.


read more about our:

16:30pm (UAE) - Radiographic Findings and Developmental Orthopedic Disease Concerns
Nick Wingfield Digby, LVO, BVSc, MRCVS, DL

17:10 pm (UAE)- The Effect of Size and Growth on Incidence of DOD and Subsequent Sales and Racing Performance in the Thoroughbred
Joe D. Pagan, Ph.D. Kentucky Equine Research

18:20pm (UAE) - Introduction to the future of Thoroughbred Growth Monitoring – KER's new cloud-based Gro-Trac® Application
Joe D. Pagan, Ph.D. Kentucky Equine Research

18:50pm (UAE) - Live Q&A 
Joe D. Pagan, Ph.D. & Nick Wingfield Digby, LVO, BVSc, MRCVS, DL