MAROPITANT WITH LESS STING - PREVOMAX FROM DECHRA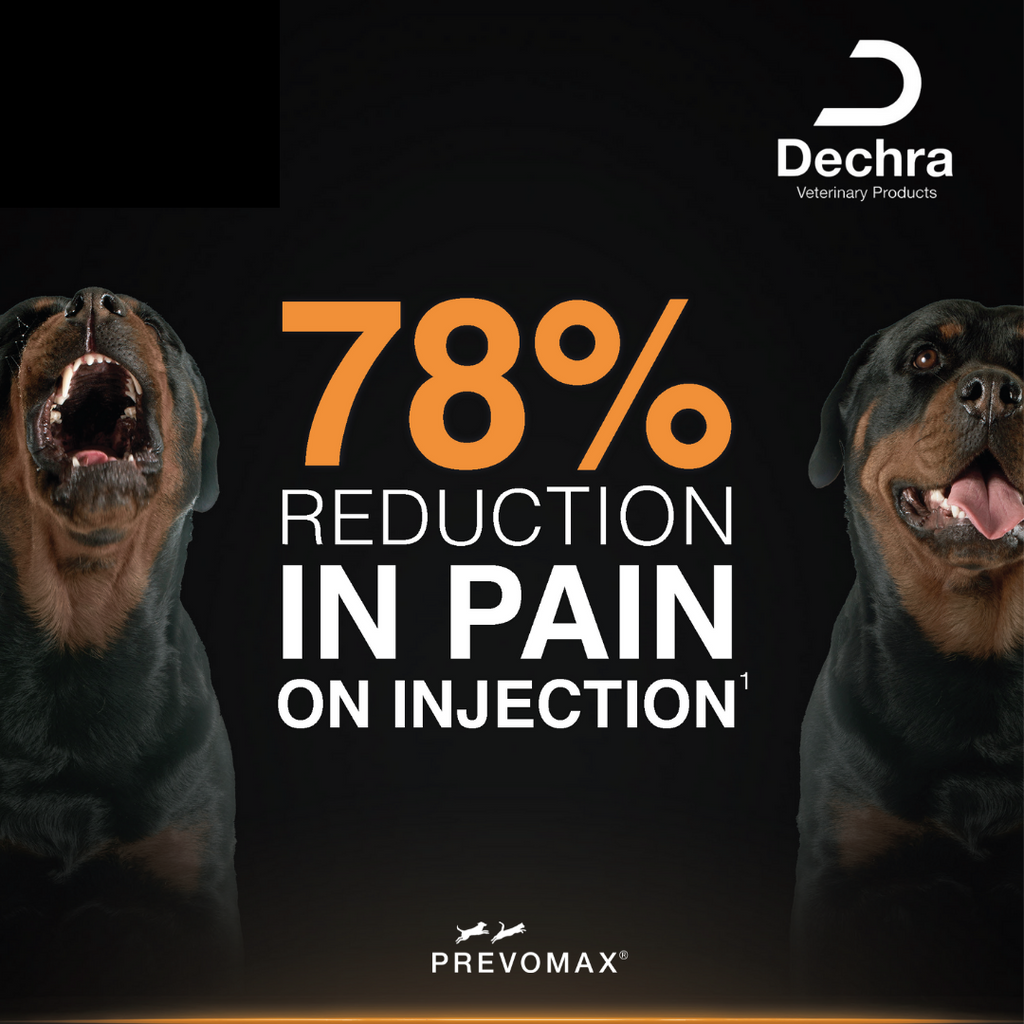 When it comes to maropitant injections, there's less pain for your patient with Prevomax1. 
PREVOMAX from Dechra is the first anti-emetic to use benzyl alcohol rather than metacresol as a preservative which is known to reduce pain at the injection site. This has the potential to minimise the sting and help keep the animal calmer and more relaxed.
Some early users of Prevomax shared their thoughts:
"When using Prevomax there is no reaction from patient on injection" First Opinion Vet Nurse, UK
"With Prevomax there is minimal sting for my patients. I won't go back" First Opinion Vet, UK
"It's fast, effect and no pain" Referral Vet, Spain
Craig Sankey, Business Manager at Dechra says 'It's evident from these early experiences that the sting on injection has been significantly minimised by the use of Prevomax and we struggle to see discomfort in patients who have been administered this maropitant, which is better for both pet and owner'.
Watch this video to see it in action:
Prevomax is available in a convenient 20 ml bottle and is administered subcutaneously or intravenously, once daily at a dose of 1 ml per 10 kg body weight, for a maximum period of 5 days. Visit our store for more info.
References/Study:
Deckers N, Ruigrok CA, Verhoeve HP, et al. Comparison of pain response after subcutaneous injection of two maropitant formulations to beagle dogs. Veterinary Record Open 2018;5:e000262. doi:10.1136/ vetreco-2017-000262